Are you aware that good oral health is an essential factor of the organism's general health? Are you conscious that numerous health problems come as a result of poor oral hygiene?
So, as you understand, a proper care for our teeth since our infancy will be definitive in order to create a healthy body and organism. Since everything comes as a habit, it is essential to set a standard for proper oral care from very early in your child's life.
Although, since you are the mirror of your child, everything starts from you! For this reason, you are obligated to introduce your child to the daily routine of brushing and cleaning his or her teeth from infancy.
Keep reading and we will introduce you with 5 tips that can help you improve the health of your child's teeth and gums.
Toothbrush is your Child's Best Friend
The most essential as well as crucial course of action in order to maintain a proper oral health is a daily brushing of your child's teeth. You must teach your child that his or her toothbrush is his or her best friend and that with their use they can benefit proper oral health. Brushing your teeth with a toothbrush will remove bacterial plaque as well as food remains. In order to do this in a proper manner you must do it after every meal for about 3 – 5 minutes.
Using an appropriate toothpaste helps cleaning your teeth effectively and at the same time provides an exceptional protection for your teeth. It is important to start brushing your child's teeth from infancy with a baby toothbrush along with toothpaste which contains fluoride. However, you must not forget that the toothbrush has as well an essential role in the brushing process. You need to teach your child which is the best way of brushing their teeth and you must also check them regularly in order to keep their teeth and gums in an excellent condition.
Dental Floss is Undoubtedly Necessary!
Dental floss completes the work of the toothbrush and assists in the cleaning between your child's teeth and gums. It also protects your child's teeth from intermediate caries. You must teach your child how to use the dental floss properly from the age of 6 years old. The dental floss's usage can be a bit difficult. That happens because it needs patience and firmness. After learning how to floss accurately, it will become a daily habit for your child.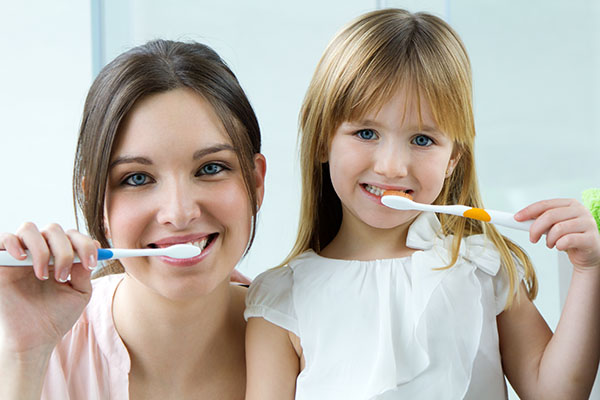 Mouthwash is an Additional Important Tool
After you complete the brushing and flossing process with your child, any dentist will recommend you to use a suitable mouthwash for your child. A mouthwash is a supplement in the process of maintaining your child's good oral hygiene. A mouthwash contains fluoride as well as other antimicrobial factors which help in the significant protection of your kid's teeth. For what is more, let us not forget to mention that mouthwash can be used as a substitute for brushing or flossing.
Fluoride is an Essential Factor
Starting from the age of 3 / 4 years old, your child's teeth must be fluoridated at a pediatric dentist, every six months. Fluoride, in a gel form, is applied both in the upper and lower jaw with the usage of unique trays which remain on the child's teeth for about 3 to 4 minutes. Moreover, fluoride can be put in an application with special toothbrushes in a form of varnish. After the fluoridation process your child must not eat or drink anything for at least 30 minutes. You should know that fluorescence provides exceptional protection against caries.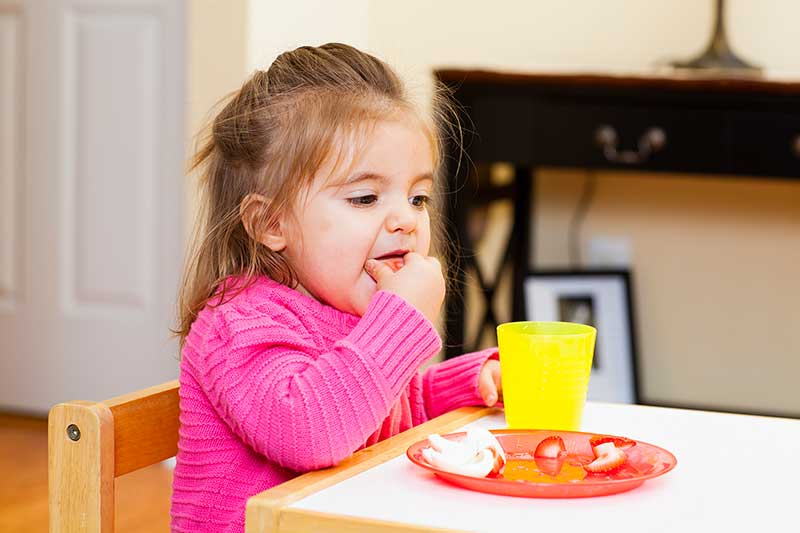 It is Recommended to Consume and Drink "Good" Foods and Liquids
Proper nutrition is undoubtedly crucial for good oral health and at the same time for your overall health. There is a plethora of "good" foods and liquids which are beneficial for the child's teeth and gums and you should definitely include them in your diet. To give an instance about those foods, we can mention dairy products (milk, cheese and yogurt) which are outstanding sources of calcium and phosphorus which assist in the strength of teeth. For what is more, vitamin C is another essential resource for good oral health (orange, mandarin, grapefruit, mango, strawberries, kiwi, broccoli, green and red peppers, cauliflower).
The consumption of fruits and vegetables activates the production of saliva and this has antiseptic properties that help fighting acids. You will be surprised to know that chewing gums has the same property! When your child chews gum – needless to mention without sugar – the food remains that have been stuck to the teeth, come off and at the same time, saliva's secretion increases.
As a final tip, we encourage you to visit a dentist in order to have an overall examination of your child's teeth and gums. You can contact our professional as well as specialized team and we assure you that you will be satisfied with the process and the final result, as well. We can take care of all your dentistry needs and provide you a healthy and attractive smile!